Stamped products 400 – 500 TN
WE HAVE MANUAL AND AUTOMATIC RESOURCES FOR AUTOMOTIVE STAMPING, IN A RANGE OF 400 TO 500 TN.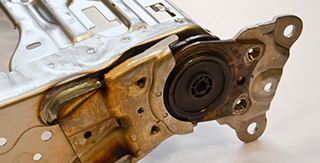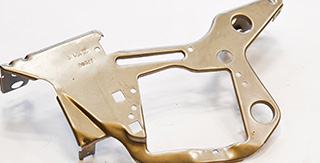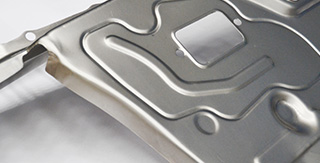 Stamped products 125 – 250 TN
OUR PROGRESSIVE AND MANUAL STAMPING PROCESSES ALLOW US TO PRODUCE HIGH QUALITY STAMPED PARTS WITH TIME CADENCE.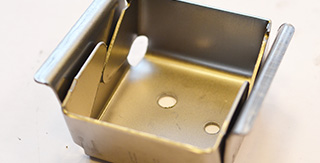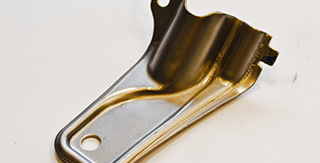 Welded sets
THANKS TO OUR ROBOTIC WELDING PROCESSES AND VALIDATION LABORATORIES WE CAN OFFER WELDED SAFETY AND REGULATION SETS UNDER THE HIGHEST QUALITY STANDARDS.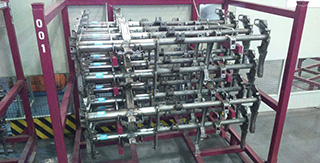 Painted parts
OUR ELECTRODEPOSITION OF EPOXY COATING WITH PRE- TREATED SURFACE GUARANTEES EXPORT QUALITY PAINTED PRODUCTS WITH SALT MIST RESISTANCE BEYOND 400 HS.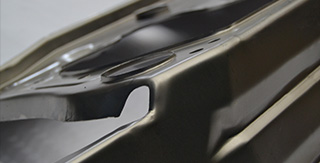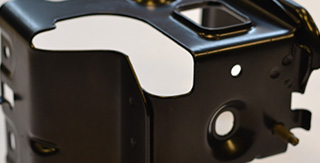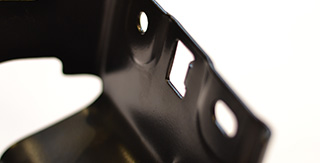 Aluminum
OUR COMPANY OFFERS A WIDE RANGE OF ALUMINUM PRODUCTS THAT ALLOWS US TO GET STAMPED PARTS FROM BASE RAW MATERIALS LIKE ALUMINUM BEAMS AND PLATES. TO DATE, THE MAIN PRODUCTS ARE AUTOMOTIVE THERMAL PROTECTORS AS WELL AS RADIATOR BRACKETS.